Fiber optical multiplexer maintenance instructions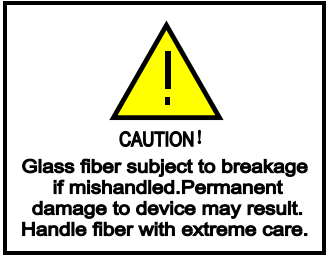 If you buy our product, In order to make your work smoothly, we give you some advice. Before you connect and operate the product, please make sure to pay more attention to the some notice.
one of our main products is fiber optical multiplexer,such as PDH fiber optical multiplexer, SDH fiber optical multiplexer,voice fiber multiplexer,fiber media converter etc. Following is some maintenance instructions of the products.
1.Keep the fiber optical connector clean, or it will cause attenuation and affect transmitting distance. When you install the product, you should dip tidy cotton with absolute ethyl alcohol to clean it.
2. The fiber optical product is sensitive to static electricity. Before you contact with electric interface, you should release static electricity.
3. To prevent fire or electric shock, please don't let the product wet or damp. Don't operate in damp conditions.
4. Don't open the lid of the product to operate it.
5. Keep the surface clean and dry. You should ensure good ventilation and heat-emission.