Ethernet fiber optic media converter ordering confirmation
Usually when customers order products from suppliers, it need to confirm some products details before producing to avoid any mistake.
This artical will summarize about the ordering confirmation of Ethernet fiber optic media converter. This series products include different type for various function.so following details is need to confirm:
1.What's the Ethernet interface rate,100M or 1000M Ethernet ?
2.How many Ethernet ports? TAK can provide maximum 24 ports for 100M Ethernet or 8 ports for 1000M Ethernet.
3.Size of the device, standalone type or card type inserted in the chassis?
4. If need additional function such as SNMP, VLAN setting for Ethernet,physical isolation for Ethernet, serial data RS232,RS422,RS485 data? And cascade function?
5. Power supply is AC220V or DC-48V? Power cord standard is American standard or European standard etc.
6. Optical module interface is SC or FC or ST or SFP? Single fiber or dual fiber? Transmiting distance from 2km to 120km optional. if need 1+1 fiber redundancy back up function?
7.we provides OEM service, if need print our company's LOGO or your LOGO on the device? whats's the Model number printed in the device?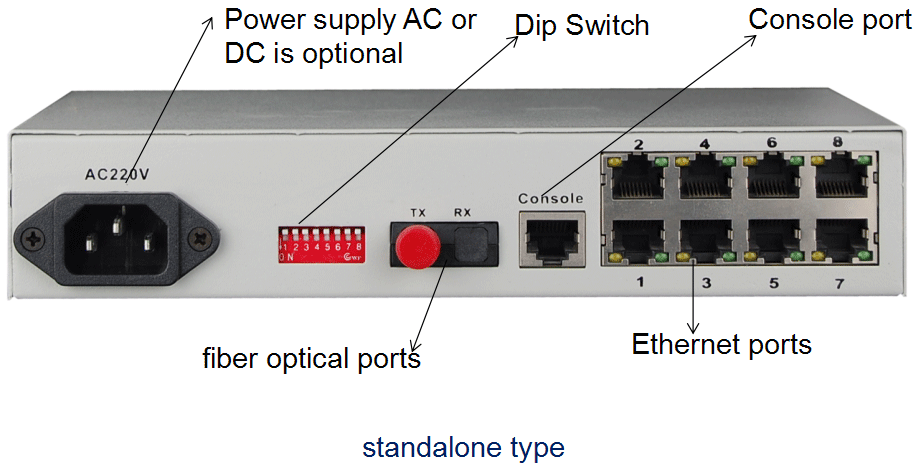 Above are the detailed confirmation of Ethernet fiber optic media converter . We hope it will help you know more clearly.